Quinn Ramsay
Receptionist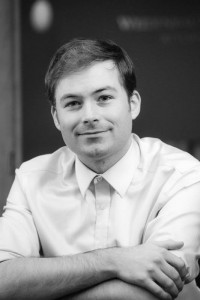 Education
Pacific University, Oregon (B.A.)
University of Glasgow (MLitt in Creative Writing)
Contact Quinn
Quinn Ramsay is a receptionist at Weidenbaum & Harari.
He is responsible for answering and directing client calls, handling email queries, routing packages and messenger deliveries, and aiding the rest of the staff where necessary to help keep the firm running smoothly.
Additional
In his free time, he enjoys writing, reading, hiking, and cooking.