Barry Weidenbaum
Partner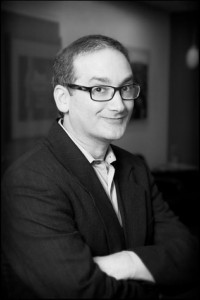 Education
University of Miami Law School (J.D.)
Emory University (B.B.A., Accounting)
Contact Barry
Barry Weidenbaum has broad-based real estate law experience, having advised clients on the legal aspects of buying and selling cooperative units, condominiums, and townhouses. Since 1994, he has represented buyers, sellers, developers, cooperative boards, and lenders in both residential and commercial real estate matters and has successfully closed thousands of such transactions.
Barry has represented national lenders in financing transactions including refinances, purchases, CEMAS, and many other banking aspects.
He is very experienced in walking our real estate clients, especially first-time buyers, through the buying and selling legal process. His philosophy is that each client deserves individual attention and he has set up a conscientious transaction process with a focus on creative solutions as a deal maker.
Barry has negotiated and closed numerous sophisticated real estate and corporate transactions including leases, alteration agreements, easement issues, licenses, asset purchase agreements, and stock purchase agreements.
Prior to becoming a partner in Weidenbaum & Harari, Barry was an Assistant Counsel with the New York State Housing Finance Agency, the State of New York Mortgage Agency, and the New York State Project Finance Agency. He was formerly an associate in the Real Estate Department at the New York office of Wolf, Block, Schorr and Solis-Cohen, LLP. Barry is also the author of numerous articles in the real estate industry including commentary on mortgage contingency clauses, due diligence reviews, and the board approval process. He has published articles including "Riverboat Casinos: Floating Security Interests" which appeared in the Gaming Law Review.
Barry is currently involved with the Gift of Life Bone Marrow Foundation and many other charities and community organizations. He has also served on the board of directors for a condominium association and was an active member of the New York City Power Group. He is a member of the New York Bar Association.
Bar Admissions
New York